Another weekend in the books, feels like it went by too fast, huh? Take some more time off than a couple of days and treat yourself a well-earned vacation. Airfares change daily, which is why we're always on the hunt to help you grab the best-priced deals out there. Following is a list of the top 10 fares that we deal hounds have sniffed-out so far today.
Today's Top Fare Deals
Fares are subject to change at any time. If you are interested in any of these fares, we recommend you book soon to avoid a missed bargain. All domestic flights work in the reverse direction as well.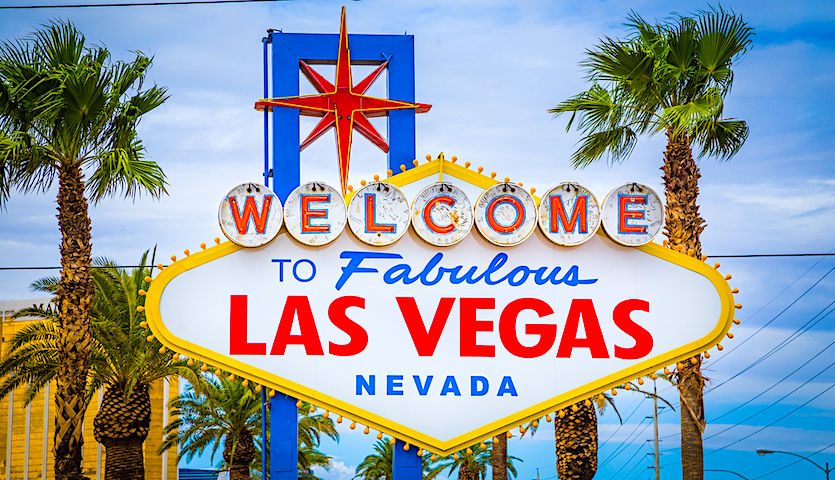 You'll already feel like you've hit the jackpot by booking this insanely cheap deal to Sin City before you even arrive on The Strip. Fly nonstop on the dealer's choice of Delta or JetBlue from New York-JFK to Las Vegas for just $217 roundtrip on select dates between mid-November and early June. Departure dates are scattered, but you'll have the most luck finding a winner in January and February. As an example, I was able to see tickets pricing out at this rate departing JFK on Thursday, January 9, and leaving LAS on Monday, January 13, 2020. Peak holiday dates blacked out.
See all of our fares to Las Vegas (LAS) from all over the U.S. and Canada.
The fares from last week's China Southern sale have still stuck around over the weekend, which is good news for those who might've missed out. Here's one of our top picks from those unadvertised options, fly from San Francisco to Ho Chi Minh City for $458 roundtrip. Departures are available on select dates between November and March, with returns possible into April 2020. With peak holiday dates blacked out. Searching the China Southern site, I found tickets available leaving SFO on Tuesday, November 26, and returning from SGN on Tuesday, December 10, 2019.
See all of our fares to Ho Chi Minh City (SGN) from all over the U.S. and Canada.
Looking to get away ASAP? Go from the Golden State to golden sands with this deal to the 50th state on board your choice of carrier. American, Delta, United, Alaska, and Hawaiian Airlines are all price matching on this top route from Los Angeles to Kahului, Maui, for $298 roundtrip trying to fill up seats for last-minute travel. Departures are valid on Monday and Thursdays starting as early as today, with returns open through November 20. Searching on Alaska, I saw tickets departing LAX on Monday, November 11, and returning from OGG on Monday, November 18, 2019. Other dates during this travel window are widely available. Take note, even though United is price matching, they only allow for a small carry-on bag that will fit under the seat in front of you.
See all of our fares to Maui (OGG) from all over the U.S. and Canada.
All good things must come to an end, and SAS Scandinavian's phenomenal fare sale to destinations all across Europe is coming to a close tonight. If you haven't had a chance to look at what's being marked down, make sure to check it out now because many of the lesser-known routes are seeing prices almost 50% off their usual rates. Take this pairing, for example, fly from Newark to Stuttgart, Germany, for $331 roundtrip. Daily travel is valid between January 8 and March 31, with dates through May 31, only $20 more. Searching SAS, I found tickets for this fare departing EWR on Monday, March 9, and returning from STR on Thursday, March 19, 2020.
See all of our fares to Stuttgart (STR) from all over the U.S. and Canada.
---
---
Southwest decided to get a headstart on the week and posted its nationwide sale a day earlier than usual. Here's a steal from the low-cost carrier's winter markdowns, fly nonstop from Denver to Kansas City for $98 roundtrip through early March. On Southwest's site, the only place you can purchase tickets directly, I found seats departing DEN on Friday, December 6, and returning from MCI on Monday, December 9, 2019. Perfect for an extended weekend getaway.
See all of our fares to Kansas City (MCI) from all over the U.S. and Canada.
Check that African Safari box off your bucket list with this deal from Delta and its SkyTeam partners Air France, KLM, and Kenya Airways. Fly from Houston-IAH to Nairobi, Kenya, for $577 roundtrip almost year-round! Flights are available on scattered dates from November through the end of the booking calendar in September 2020; peak holiday and summer dates blacked out. As an example, I was able to find tickets at this price departing IAH on Monday, November 18, and returning from NBO on Monday, December 2, 2019. Most itineraries have quick and easy layovers in Paris or Amsterdam, but some may require overnights. However, those can be avoided if you have a flexible travel window.
See all of our fares to Nairobi (NBO) from all over the U.S. and Canada.
Geno's vs. Pat's or maybe it's somewhere else? You be the judge and get your cheesesteak fix with this nonstop flight deal from Minneapolis to Philadelphia for only $87 roundtrip on American. Tickets at this price are available on select travel days between January 7 and March 21, 2020. As an example, I found a trip departing MSP on Thursday, February 20, and returning from PHL on Sunday, February 23, 2020. If you're having trouble finding travel times that best work for your schedule, try searching for one-way tickets and piece an itinerary together that way
See all of our fares to Philadelphia (PHL) from all over the U.S. and Canada.
---
---
Looking to mix things up next year travel-wise? How about heading to South America for an adventurous getaway this winter or spring. Fly from Boston to Bogota, Colombia, for $373 roundtrip on Copa Airlines starting in March. This flight deal is available daily from March 9 through the end of May 2020. As an example, I found seats open departing BOS on Thursday, March 19, and returning from BOG on Wednesday, March 25, 2020. One free checked bag included.
See all of our fares to Bogota (BOG) from all over the U.S. and Canada.
Get a jump on Spring Break early! Head south of the border with this great deal from American and United Airlines. Fly from either Washington DC-National or Dulles to Puerto Vallarta, Mexico, for $254 roundtrip. You can find daily departures for this fare starting in mid-November through the end of the booking calendar in September 2020, with only peak holiday dates blacked out. There is even some availability in summer if you can manage to take off on Tuesdays and Wednesdays, but the bulk of seat inventory can be found in January and February. Searching on American, I found seats departing DCA on Saturday, March 7, and returning from PVR on Saturday, March 14, 2020.
See all of our fares to Puerto Vallarta (PVR) from all over the U.S. and Canada.
Here's another deal from United this Monday morning, fly nonstop from Austin to San Francisco for $127 roundtrip on select dates this winter. Travel is valid on Tuesday, Wednesday, and Saturdays between mid-January and February 11, 2020. The travel window might be small, but it's about $50 in savings compared to Alaska's nonstop offering between these two city pairs. Searching United's site, I found seats departing AUS on Saturday, January 25, and returning from SFO on Tuesday, January 28, 2020.
See all of our fares to San Francisco (SFO) from all over the U.S. and Canada.
---
---
Want more travel deals? Check out all of our fares from your city to see what's available from your neck of the woods. And have a look at our explore feature to search for flight deals to whatever inspires you.
Only able to travel on weekends? Make sure to check out our helpful Weekender search tool.
Stay on top of breaking sales, fare drops, and more! Follow us on Twitter at @Airfarewatchdog. And make sure to sign up for FREE alerts to be notified when prices drop.
Featured image: Anton Watman / Shutterstock
All products and services mentioned on Airfarewatchdog are independently selected by our team of expert travelers. If you buy something through our links, we may earn an affiliate commission.