Editor's Note 4/3/20: Due to Security Concerns with Zoom please be sure to upgrade your Zoom software to version 4.6.9 which has two critical security patches.
Whether you're in a company conference call or a video happy hour with friends across the country, those bare walls don't make the most visually exciting backdrop. Instead, swap out that unsightly view of your unmade bed with some travel-inspired imagery.
To download these backgrounds, click on the image, and a full-size version with the recommended Zoom dimensions will open. Right-click and save the image to your computer, and presto you've got a picture ready to add as your Virtual Background.
Not sure how to add a Virtual Background in Zoom? Follow the instructions here and bring some wanderlust to brighten up your WFH backdrop.
Savannah Safari
Hello, all you cool cats and kittens. The Tiger King title is taken, but you can pride yourself on being the king of Zoom with this shot of lions lazing about the savannah of the Maasai Mara in Kenya.
Antarctic Adventure
Want to really social distance yourself? Set sail south to the bottom of the globe where only penguins encroach on your personal space as you watch the colorful sunset behind the Lemaire Channel.
Rock Out
Stuck inside this Easter? Might as well spend your time on its namesake island to check if there are any hidden eggs under the mysterious monoliths found on Rapa Nui.
Tomb Raider
You might not be the company boss, but nobody says you can't be the Pharaoh. Indulge your Indiana Jones fantasies with a trip to ancient Egypt and make the amazing architectural site of Abu Simbel your temple.
French Fairytale
Make the charming canals of Colmar, France the setting of a romantic rendezvous if Zooming with a significant other stuck in another city. Flowers included!
Island Escape
Bring beach vibes to your background with the calming waves crashing on the sunny sands of Queensland, Australia. Because if you're feeling secluded already, at least make it seem like it's on a tropical trip half the world away.
Countryside Castle
Be the king or queen of the castle when you set the Hogwarts-looking Gothic-Renaissance Corvin Castle as your backdrop. Situated in the heart of Transylvania, legend has it that Vlad Dracula was imprisoned inside. Sound relatable?
Alpine Air
Zoom karaoke is a thing, so use a Toblerone as a microphone while you yodel away on a trip to the Matterhorn. Sing or sit quietly on a conference call with this majestic Swiss Alps icon behind you, and you'll feel crisp like fresh mountain air. Ricola!
Chasing Waterfalls
Tired of sticking to the rivers and the lakes you're used to? Go on an adventure deep into the jungles of South America to the world's largest waterfall system, Iguazu Falls, and make a splash in your workflow meetings.
Desert Dreaming
Do the sands of time seem to be slowing down by the day? If you already feel like you're stranded somewhere in the Sahara with nothing to do. Zoom around on a magic carpet ride over the dunes while working from home.
Leafy Lakeview
Keep your video calls calm, cool, and collected with this serene scene on the South Island of New Zealand. The famous solitary Wanaka has stood tall in the middle of the lake bearing the same name as a symbol of hope.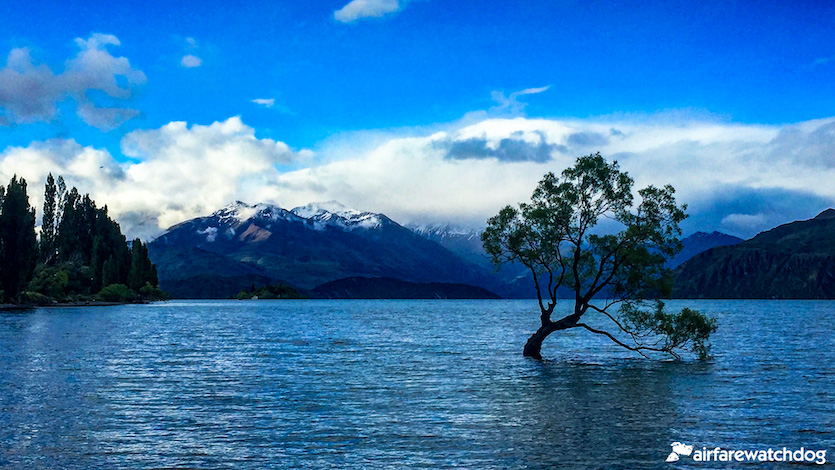 Fancy Façade
If drab grey walls surround your workspace, inject a little inspiration from Jaipur, India. Known as the Pink City, this nighttime picture of the city's famous Hawa Mahal will brighten up online conversations and your color palette.
Birds of a Feather
We all wish we could stick our heads in the sand until this whole situation blows over. But since we can't, we can bend like these flamingos strutting in the salt lakes near San Pedro de Atacama, Chile.
Midnight Glow
See that faint strip of green across the sky in the Arctic Circle? Unfortunately, that's the only Northern Light I saw on my trip to Tromso, Norway. But as a backdrop, I've found these soothing blue hues make your outline pop during important video presentations.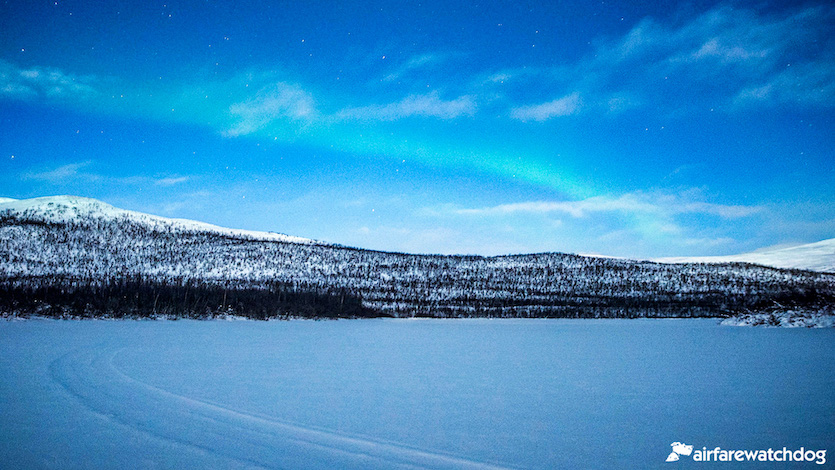 Bar Fly
For all the airline geeks out there in Zoom happy hour hangouts, it's time to order another flight of drinks. Ordinarily sitting up at Qatar Airways A380 onboard bar usually costs a lot of money or miles, but with this backdrop, you can say cheers to your colleagues with in-flight cocktails from the couch.
Stay on top of breaking sales, fare drops, and more! Follow us on Twitter at @Airfarewatchdog. And make sure to sign up for FREE airfare alerts to be notified when prices drop.
All photos taken by: Ricky Radka
All products and services mentioned on Airfarewatchdog are independently selected by our team of expert travelers. If you buy something through our links, we may earn an affiliate commission.
Airfarewatchdog.com
is a participant in the Amazon Services LLC Associates Program, an affiliate advertising program designed to provide a means for sites to earn advertising fees by advertising and linking to
Amazon.com