Editor's note: The airfares in this deal report were thoroughly researched by our dedicated analysts and were current as of Friday, August 23, at 5:00 pm. Availability and pricing may change at any time. To never miss out on another late-breaking deal: Follow us on Twitter @airfarewatchdog and sign up for Fare Alerts on your favorite routes and airports.
August is almost over, and the summer days are dwindling down. The best way to keep those vacation vibes alive is by booking a future trip. Whether it's to a sunny spot or somewhere on your wishlist, have a look at this weekend's top 5 fares to keep your endless summer alive.
This Weekend's Top Airfare Picks
Fares are subject to change at any time. If you are interested in any of these fares, we recommend you book soon to avoid a missed bargain. All domestic flights work in the reverse direction as well.
Skip the LAX headache and touch down in top-rated Hollywood Burbank airport – the best in the U.S. according to Fodors. Coast-to-coast nonstops between Boston and Burbank are on sale from JetBlue for just $208 roundtrip. Tickets at this price are available most days between late October and early December and then again from January 8 through February 15, 2020. At the moment, January and February have the best availability, where I was able to find an itinerary shipping off from BOS on Friday, February 7, and returning from BUR on Saturday, February 15, 2020. A perfect time to fly away from frosty February winter weather. If you're willing to make a stop along the way, American Airlines is offering fares for about $20 cheaper at $185 roundtrip but will require connections.
See all of our fares to Burbank (BUR) from all over the U.S. and Canada.
While London-Heathrow gets lots of attention for flight searches, you're missing out if you're not including London's second-largest airport when looking for airfare deals. Take this fare on British Airways for example; fly nonstop from New York-JFK to London-Gatwick for $308 roundtrip through early June. Daily departures are available from early November through the end of booking calendar in June 2020. Searching, BA.com, I found seats departing JFK on Friday, November 8, and returning from LGW on Sunday, November 17, 2019. This fare books into the basic economy fare bucket, meaning only carry-on luggage is allowed at this price. Peak holiday dates in December and April are blacked out.
See all of our fares to London (LGW) and London (LHR) from all over the U.S. and Canada.
---
---
Here's a good deal that's been floating around for a little while. Fly nonstop from Miami to Mexico City for $200 roundtrip this fall and winter. Departures are available on select travel days starting in early September through November. However, in mid-January and February, daily travel is open during most weeks. Searching AA.com, I found tickets at the $200 price point departing MIA on Thursday, November 14, and returning from MEX on Tuesday, November 19, 2019. JetBlue flights from Ft. Lauderdale are available during the same period for $20 more.
See all of our fares to Mexico City (MEX) from all over the U.S. and Canada.
SAS Scandinavian is having a superb summer sale to destinations all across Northern Europe with a focus on Scandinavian cities. While Oslo (OSL), Copenhagen (CPH), and Stockholm (ARN) are seeing some fantastic fare drops, harder to reach destinations like the exotic Faroe Islands are too. Fly from San Francisco to the Faroe Islands for $500 roundtrip. Travel is available daily from mid-November through early June 2020. As an example, I found tickets for this fare departing SFO on Monday, May 11, and returning from FAE on Thursday, May 21, 2020. A terrific time to visit when the weather is warmer and the days are long.
See all of our fares to Faroe Islands (FAE) from all over the U.S. and Canada.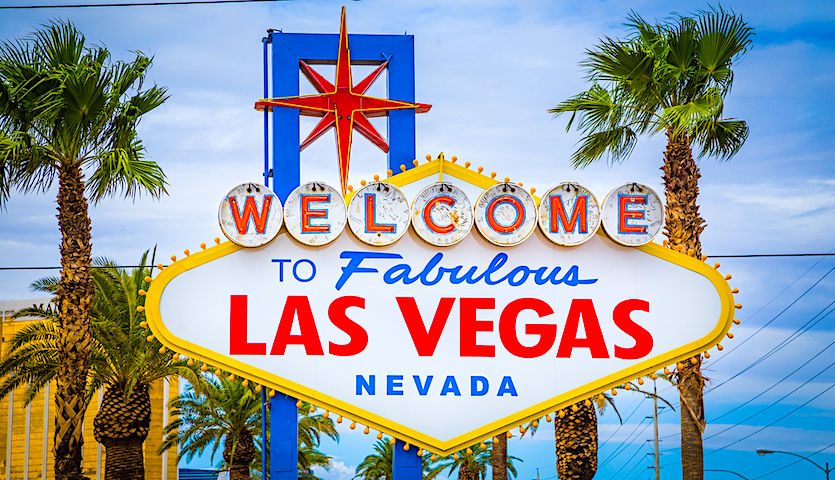 Put the sun in Sun Country by flying nonstop from Portland, Oregon to Las Vegas for $109 roundtrip in late summer or fall. Sun Country's latest Featured Fare sale ends Monday night so make sure to have a look what's being marked down from the expanding airline. Try your luck with flights departing on Sunday, Monday, Thursday and Fridays, between September 5 and November 21, 2019. Searching Sun Country's site, I saw seats departing PDX on Friday, November 1, and returning from LAS on Monday, November 4, 2019. Perfect for a weekend getaway in Sin City. Be aware; only one small personal item is included. You'll have to pay $30 each way for a carry-on or checked bag, but after you hit the jackpot, you'll have more than enough to cover it.
See all of our fares to Las Vegas (LAS) from all over the U.S. and Canada.
---
---
Want more travel deals? Check out all of our fares from your city to see what's available from your neck of the woods. And have a look at our new explore feature to search for flight deals to whatever inspires you.
Only able to travel on weekends? Make sure to check out our nifty Weekender search tool.
And make sure to sign up for fare alerts to be notified when prices drop.
Featured image: Dushlik / Shutterstock
All products and services mentioned on Airfarewatchdog are independently selected by our team of expert travelers. If you buy something through our links, we may earn an affiliate commission.