As much as we hope for good weather while we are traveling, we know it's the one thing we can't control, especially in the winter. However, you can be prepared.
9 Weatherproof Day Bags for Travel
Here are 9 bags that will keep your essentials safe on your next vacation.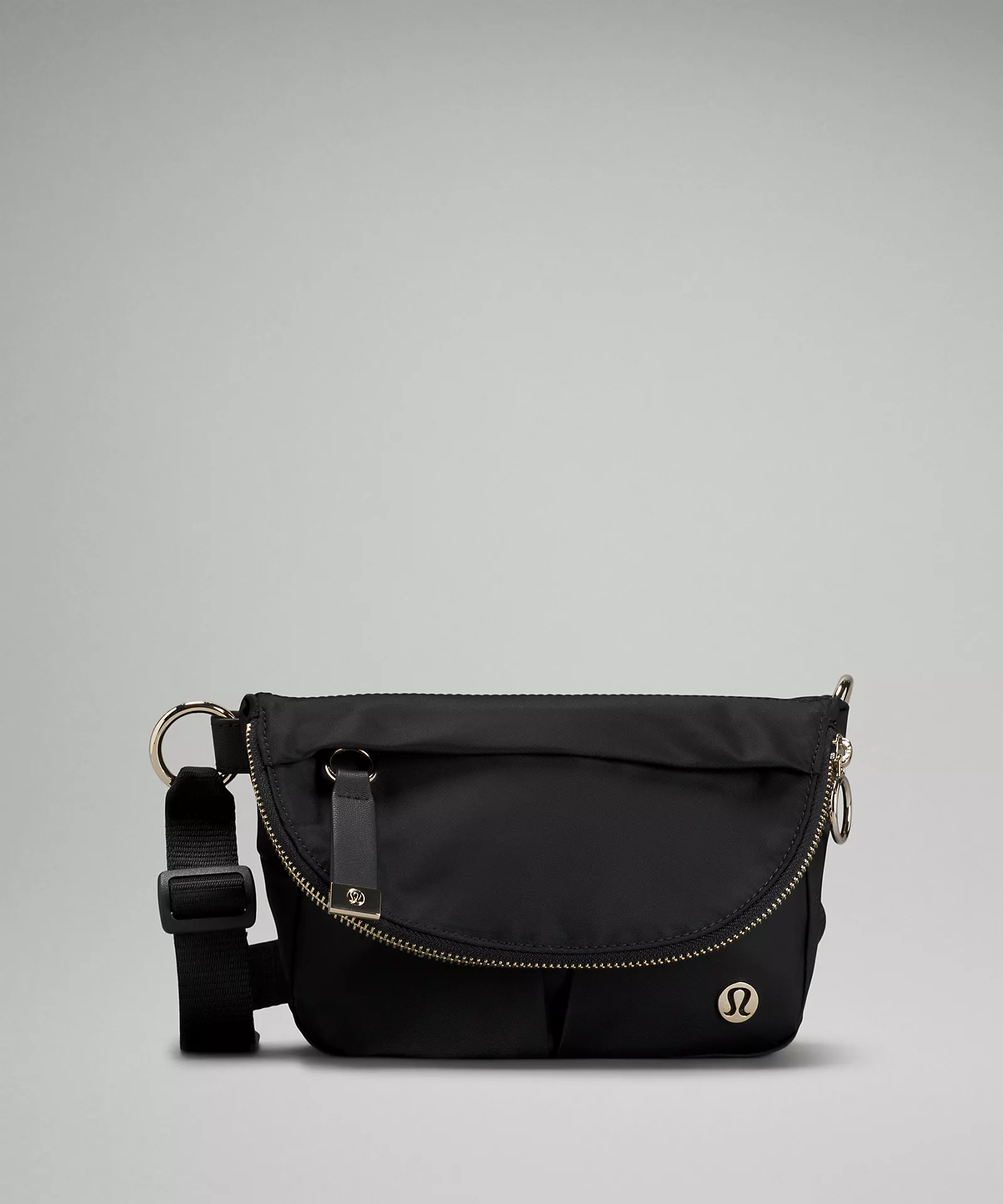 For all of your basic belongings, this bag from LuLuLemon is just what you need. Made from a water repellent, durable material, with plenty of pockets and space for all of your travel needs. Available in 2 colors.
User Review: "This bag is great for everyday errands and what not, but I go to Disneyland and Disney World every year, and this is always my go-to! I love how it literally fits EVERYTHING. My ID and credit cards go comfortably into the front zippered pocket, phone in the back pocket, Anker charger in the pocket under the flap, and everything else in the main compartment. It even fits my Minnie ears! Wish Lulu would bring back the red as a permanent color!"
Price: $68.00
Average Star Rating: 4
Not only is this bag waterproof, but it is also anti-theft. It has multiple pockets and an adjustable strap so you can wear it as a backpack or a shoulder bag. Available in 4 colors and 2 sizes.
User Review: "Comfortable,and it is convertible to a shoulder bag. The compartment inside the zipper rests against your back or your side without a visible opening for thieves; I thought it would be too small, but I can fit my ipad inside. The color is taupe, made out of nylon which makes it very versatile. The straps are not so elegant, made out of nylon webbing but it will do, since this is the only bag I will take on my trip. The only thing I don't like, is that the inside is lined in black nylon. I wish it was a lighter color so I can find things easily, but it has an inside zipper against the flap, and more inside pockets for my lipstick, etc."
Price: Starting at $25.99 on Amazon
Average Star Rating: 4.5
100% waterproof, and big enough to store everything you need while traveling, this backpack is perfect for those of us traveling with kids, or anyone who just likes to be prepared for whatever comes their way. It has padded shoulders for extra comfort. Available in 2 colors.
User Review: "Survived a very wet 2 week trip to the Philippines with this product. Lots of direct rain, beach, and boating. Even took it through a literal Typhoon on motorcycle. Nothing ever got wet."

Price: $99 on Amazon

Average Star Rating: 4
For those who leave the house with only their phone and wallet, this tote is for you. Compact and waterproof, you can fit your phone in it, and have spare room for a smaller wallet, or, if you're traveling with someone, their phone, too.! Available in 5 colors.
User Review: "A great waterproof case for electronic and important stuff you don't want to get wet. I would recommend to get a color you can see in the water."
Price: Starting at $25 on Amazon
Average Star Rating: 4.7
If you've always wanted a Longchamp bag but can't bear to spend the money on one, this bag is for you. In the same style as the classic bag, this one is made from nylon, and is just as lightweight, and roomy. Available in 15 colors.
User Review: "This bag exceeded my expectations. The fabric is soft to the touch, yet it is sturdy and is lined with thick waterproof material. It has good-sized zipper pouches inside and out. The zippers work smoothly and are good quality. I use the bag for the gym and it holds clothes, shoes, large towel and hair products with no problem. It also has mesh pockets on the sides to hold water bottles, sunscreen, etc."
Price: From $26 on Amazon
Average Star Rating: 4.8
A classic messenger bag that fits great, has plenty of organization options, and is comfortable to carry. Best of all, it's water resistant. Available in 31 color combos.
User Review: "I ride a lot! Biking is my primary mode of transportation. I have owned lots of bags! Most bags last a little over a year, and then they are trashed. I have had this bag for a little over a year and it looks and feels brand new. It is nearly indestructible. I ride rain or shine. The Cordura material is super tough and rain proof. This bag will probably last a lifetime."
Price: Starting at $99 on Amazon
Average Star Rating: 4.7
If you like taking more than just your phone and wallet with you as you set off for a day of sightseeing, but don't like the bulk of a tote or backpack, consider a crossbody bag. Made from water resistant nylon, with 3 pockets, you can wear it under your coat or sweater for added protection. Available in 26 color combos.
User Review: "A stylish pocketbook, beautifully designed, that can be worn with an array of outfits.... It is small, but moderately so, with outer and inner compartments.... After it arrived, the price on Amazon was reduced by $20 less than what I had paid...win some lose some.... I do wish that LeSportsac would manufacture this pocketbook in a medium and also a large size.... I would highly recommend this as a gift to give to someone or as a present for yourself."
Price: Starting at $86 on Amazon
Average Star Rating: 4.5
This super-affordable sling backpack is durable and lightweight, with a breathable shoulder strap. With multi-compartments, it will become your go-to travel bag. Available in 5 colors.
User Review: "Think parachute material thin. This bag has utilized every inch of space needed to be used by a gadget -driven- dweeb such as myself. Cell phone pocket on sleeve with charger/headphone cable outlet. Water bottle on the side, and tons of minor pockets on the inside, and the clasp for your keys.
I plan on using this daily at a music festival in 100F heat and rain. This should fit my survival needs perfectly."
Price: Starting at $26 on Amazon
Average Star Rating: 4.7
If the weather outlook is extremely wet, then you may want to spring for this backpack. Waterproof and airtight, made out of a "high-density nylon and thick TPU lamination to be puncture- and abrasion-resistant," so all of your essentials will stay safe and dry no matter what conditions you encounter. Available in 4 colors.
User Review: "While I have yet to test it on a rough trip, it is typical of Yeti products, way over-engineered. When zipped tight, it is airtight enough that I can stand on it. I declined my neighbor's suggestion to let him drive his truck over it however. Overall, it is great if you need a waterproof bag."
Price: Starting at $399.99 on Amazon
Average Star Rating: 4.5
Header image via AstroStar/Shutterstock
All products and services mentioned on Airfarewatchdog are independently selected by our team of expert travelers. If you buy something through our links, we may earn an affiliate commission.